Isa 10:1 - 3
Woe to those who decree unrighteous decrees, and to the writers who write perverseness; to turn aside the needy from justice, and to rob the poor of my people of their right, that widows may be their spoil, and that they may make the fatherless their prey!
What will you do in the day of visitation, and in the desolation which shall come from far? to whom will you flee for help? and where will you leave your glory?
(14) ``State'' means--
any of the several States, the District of Columbia, the Commonwealth of Puerto Rico, the Commonwealth of the Northern Marianas, or any territory or possession of the United States.
(15) ``United States'' means--
- (A) a Federal corporation;
- (B) an agency, department, commission, board, or other entity of the United States; or
- (C) an instrumentality of the United States.
Star Chamber
Lawless America
The Quest for Free Energy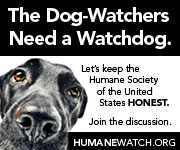 Visit HumaneWatch.org
MORE HEROS and HEROINES
Barrie Leslie Konicov
National Veterans Committee on Constitutional Affairs: Legislative Documents
Previous Posts
Subscribe to
Posts [Atom]